Zlatan Ibrahimovic has been linked with a shocking return for the Milan, not for the first time.
A duo of Premier League clubs had been linked to Ibra, who is out of contract in the summer and appears to be intent of leaving rather than staying in Paris.
The former Ajax striker has said he would not move to Manchester United with current manager Louis van Gaal in charge, while interest from Arsenal is not concrete.
Mino Raiola is the agent of the 34-year-old, and he spoke recently to GQ magazine about his client's future, dropping a major hint about his club for next season.
"Ibrahimovic could return to Italy, to Milan," he said.
It is not clear exactly which Milan club Raiola is referring to, though it is likely the Rossoneri as opposed to the Nerazzurri due to Zlatan's desire to return there one day.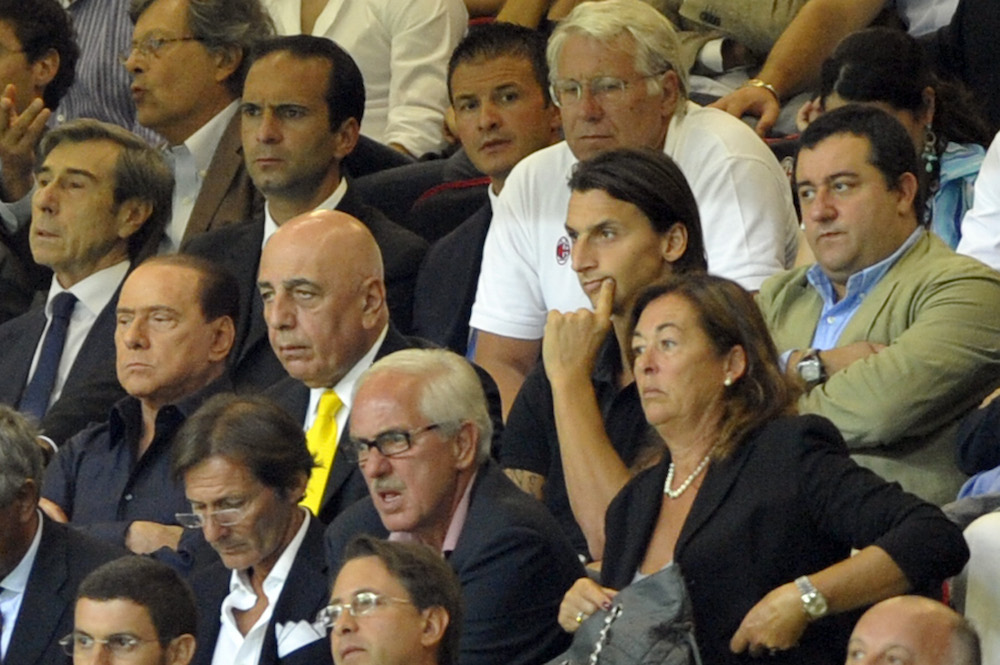 Ibrahimovic played for AC Milan, scoring 14 goals in their 2010-11 title winning season on-loan from Barcelona, following that up with a 28-goal season after signing permanently.
"Could Ibra return to Italy?" Raiola considered.
"He might, there are negotiations underway with a team which has made its mark.
"Is it Milan? Yes. Ibra has shown he can make amazing gestures, even giving up many millions to go to Milan.
"So far he hasn't decided anything though."
He has 34 goals in 28 games this season for PSG in Ligue 1, leading them to yet another title, and the 34-year-old admitted he normally wouldn't consider going back to a club – but there may be an exception.
"AC Milan are a club I could go back to if I choose to and usually I don't go back to an old team, but I would return to AC Milan" he said in October 2012.
Milan could use his help too, as the club currently languish in seventh place after another sub-par season under Sinisa Mihajlovic and now caretaker Cristian Brocchi.
The team could still qualify for the Europa League if they win the Coppa Italia, or through the qualifying process should they lose the final and finish sixth in the league. They haven't been in European competition since 2013-14.
"If they ever need help they know there to find me. I want the best for Milan and I was happy there because they are a fantastic club."
This isn't the first time Zlatan has been linked with a return, and it won't be the last. But who knows, does Raiola feel like he owes Milan a favour after they took Balotelli?