It appears that PSG haven't given up on the idea of signing Milan striker Carlos Bacca. 
According to L'Equipe (via ParisFans.fr), the Ligue 1 champions want to further reinforce their attack, and are ready to make another offer for the Colombian. 
More importantly, the French daily has confirmed what we've been writing about Bacca, namely that the Rossoneri are willing to part with the former Sevilla man if a €30million offer is put on the table. More importantly, they seemed to have agreed with Bacca himself on this point.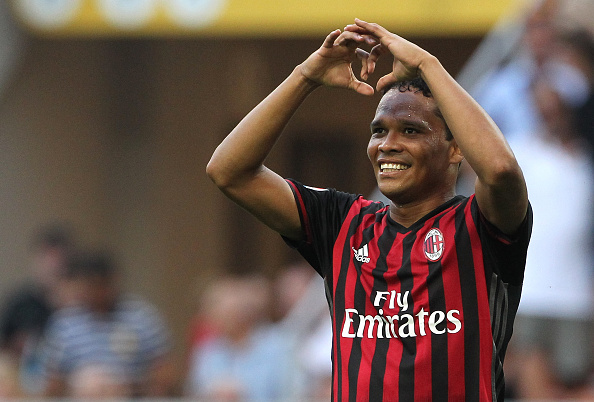 The Ligue 1 champions want to find an alternative to Edinson Cavani who, despite his 11 Ligue 1 goals, can still have poor games. The Uruguayan international's future was in doubt only a few weeks ago, after all. 
This clearly flies in the face of what Bacca's agent, Sergio Barila, has repeatedly stated, recently shooting down any notion of a swap for Roma's Edin Dzeko, telling RomaNews.eu that his client was "happy at AC Milan".