Juventus are ready to break the bank to sign Milan sensation Gigi Donnarumma. 
As they're on good terms with agent Mino Raiola, the Bianconeri hope to convince the 17-year-old sensation to move to Milan's far more successful rivals.
The latest the Italian press is reporting is a €40 million total salary, spread out over 4 years. Another €40m would go to the cash-strapped Milan. 
The 10m yearly salary would result in the 17-year-old earning €5m/year net, which is a major sum for a Serie A player.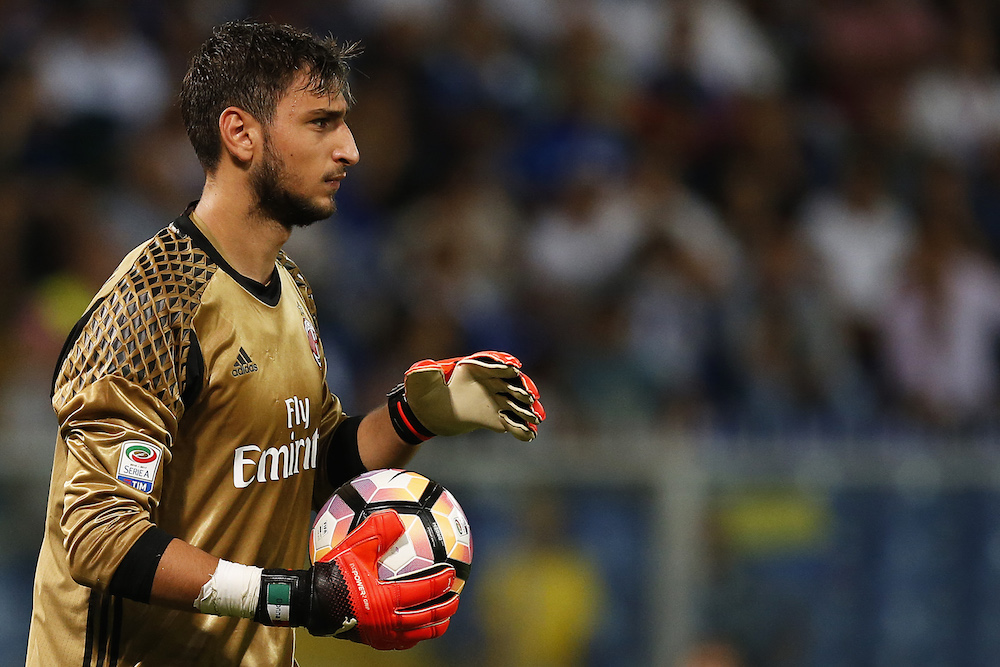 Milan have already planned a countermove, however, and want to offer the teenager a major raise once February comes, when he turns 18 and can sign a long-term deal. 
The €200.000 he currently earns would jump up to €3.5m, level with what star striker Carlos Bacca earns. Then again, the talk is that Donnarumma isn't agreeing to Milan's current offer.
Captain Ignazio Abate, for his part, claims that Donnarumma "doesn't see himself wearing another shirt. I think that, and I think he does too. I'm calm on that front, I think he'll be with us for many years".